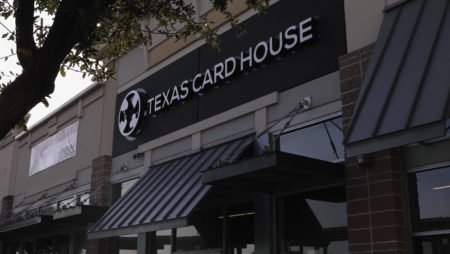 Texas Card House Dallas' Certificate of Occupancy (COA) was revoked two months ago, but the poker parlor won an appeal with the Board of Adjustment (BOA) last week by a 5-0 decision, allowing it to continue operating lawfully.
The board convened to explore whether poker is permitted in the city. And one council member even accused those attempting to shut down TCH of being politically motivated.
Keeping Their Promise
CEO Ryan Crow of Texas Card House contacted the Dallas Municipal Council in January 2019 with a request to open a poker club inside city boundaries. Chris Caso, who is now the city attorney but was not at the time, stood behind the entrepreneur and informed the board members that the business concept, a membership-based poker club, was absolutely lawful.
Despite Crow conducting his company in the way in which he was permitted to operate in 2019, some politicians in Dallas are seeking to shift their views on the legality of TCH and other poker rooms three years later. During the BOA meeting, Frankford, the Executive Director of the Texas Association of Convention and Visitor Bureaus, went to bat for the Texas Card House.
"The city never presented a solid case (to withdraw the Certificate of Occupancy)," Frankford claimed.

"There was no convincing evidence that new facts came to light. They had the information, in my opinion. They made the decision that the company would follow all of the state's requirements. Again, I believe it was a result of political pressure, which is quite unfortunate."
What Does Texas Law Say About Poker?
Online and land-based poker gambling is banned in Texas, with the exception of select Indian reservations. However, Texas Penal Code 47.04 has a loophole that allows live poker to be played.
According to Texas law, poker games are permitted if they are fair to all participants, take place in a "private area," and "no one got any pecuniary gain other than personal wins."
Many people understand "economic gain" to suggest that poker rooms may operate lawfully as long as they don't take rake from pots. There are no land-based poker rooms within casinos in Texas. Instead, they function as clubs, with players paying a monthly and/or hourly seat fee to play, which is in sharp contrast to most other card rooms across the globe.
Crow's Texas Card House business strategy is similar to that of hundreds of other Texas poker houses. His dealers don't take rake out of pots since it's against the law. Members of his four rooms (Austin, Dallas, Houston, and the Rio Grande Valley) pay $30 per month (or $300 per year) for membership and then $10 per day for a seat at a poker table.
What Have Other Poker Parlors Gone Through?
The Texas Card House isn't the only poker parlor in the area that's been chastised by the authorities. On suspicion of illegal gaming, the Top Shelf Poker Room in Flint, Texas, a tiny town approximately 100 miles southeast of Dallas, was raided earlier this month.
Top Shelf was compelled to cease shop immediately, and all assets were confiscated, unlike TCH, which has stayed open after the Certificate of Occupancy was withdrawn in January. The Smith County sheriff notified PokerNews that criminal charges are expected to be brought against the owners.
Crow, on the other hand, is safe for the time being. Texas Card House won a court fight against the city, which was attempting to shut down the card room. As a result, it may be able to put an end to politically driven assaults on poker clubs throughout the state.
Last Updated on by Ryan