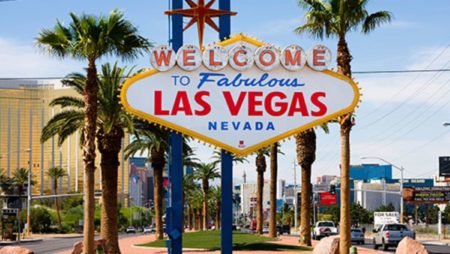 A $3 billion project based on a $1 billion, 20,000-seat arena and entertainment zone just south of the Las Vegas Strip is being proposed by a multinational venue development business.
The privately funded project, which will be erected on 25 acres at the junction of Las Vegas Boulevard and Blue Diamond Road, will be broken ground next year by Oak View Group, a sports entertainment facility construction, consultancy, and investment business. The project is expected to be finished no later than 2026, according to preliminary designs.
According to Clark County documents, the site is part of a 66-acre parcel bought by Blue Diamond Acquisition RE 2022 LLC in February for over $99 million. The remaining 41 acres are not under the jurisdiction of Oak View Group.
What is the Proposal?
The proposal also includes a hotel, casino, and amphitheater, in addition to the arena and entertainment area. The Oak View Group would be in charge of running the arena, as well as bringing in a gambling partner to run the projected hotel-casino. Tim Leiweke is the owner of the Oak View Group.
The proposed arena is next to a planned train station for Brightline's high-speed rail system, which would connect Las Vegas and Los Angeles. Brightline is owned by a partnership headed by billionaire Wes Edens, co-CEO of Fortress Investment Group, which is also looking at developing an MLS stadium on unoccupied property near to the planned rail station.
"I believe it'll be fantastic if those two initiatives come to fruition," Leiweke remarked. "We're ecstatic because it creates a vibrant live entertainment zone that is directly tied to Southern California." It's a great boost not just for Las Vegas and Nevada, but also for our school."
Looking to Add an NBA Team
Suites and premium hospitality clubs are planned for the arena, which may hold concerts, athletic events, family entertainment, conferences, big meetings, and award presentations. Thousands of permanent and temporary employment are planned to be created throughout the construction of the world-class arena.
There is no anchor sports team attached to the arena; however, Leiweke said that if the chance occurred, the firm would be interested in pursuing an NBA club.
Marc Badain, the former Raiders president, has teamed up with Oak View Group to supervise and advise on the arena project, working with Francesca Bodie, the company's president of business development, who will handle commercial transactions and operations.
Who is Oak View?
Oak View Group has extensive experience managing the building of event venues all around the globe. It oversaw the reconstruction and currently runs Climate Pledge Arena at Seattle Center, which is home to the NHL's Seattle Kraken.
The company also collaborated on the construction and operation of UBS Arena in Future York, which will be the new home of the NHL's New York Islanders. Both of these establishments first opened their doors last year.
The Oak View Group is also planning to launch the freshly constructed Moody Center in Austin, Texas, next month. The men's and women's basketball teams of the University of Texas will play in the 15,000-plus capacity arena, which will also feature live music and other events.
Gensler and Populous are designing the Las Vegas arena and entertainment area, which is Oak View Group's largest project to date. Populous was also the T-Mobile Arena's architect of record and was in charge of its design. Steve Collins, Oak View Group's president of global venue development and special events, will lead the project's development.
The site's location, according to Leiweke, might make it simple for residents and tourists to get to the arena. The neighborhood is serviced by Interstate 15, the 215 Beltway, and Las Vegas Boulevard. In addition, Harry Reid International Airport is just a few kilometers away.
Last Updated on by Ryan