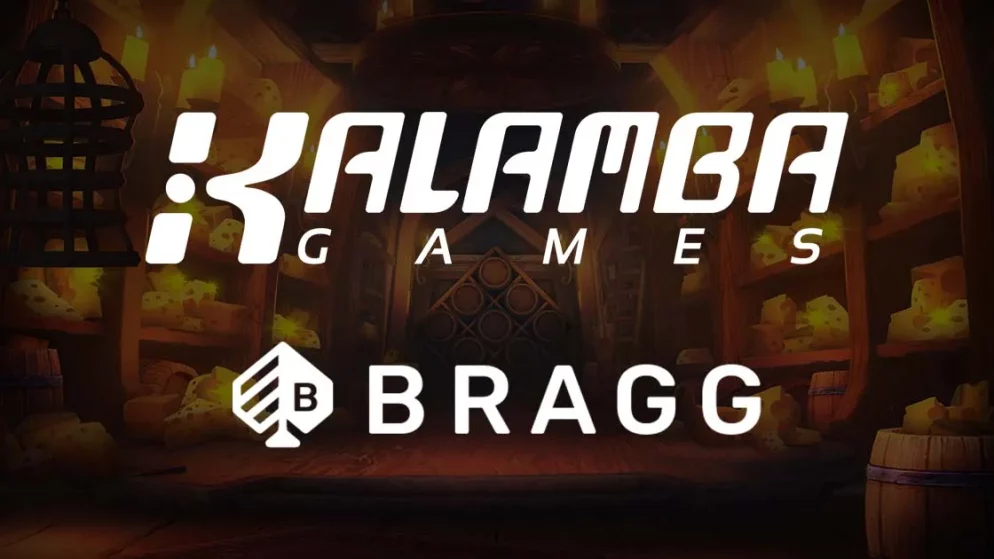 Kalamba Games got into the iGaming sector in Ontario through a struck partnership with Bragg Gaming Group. This provided Kalamba Games with a substantial footing in major North American jurisdictions.
Under the terms of the agreement, Bragg's Oryx Gaming and Spin Games subsidiaries will use its remote gaming server (RGS) technology to distribute Kalamba's content to licensed operators in the Canadian province.
Andrew Crosby, the CCO of Kalamba Games, was satisfied with how things came out and appreciated Bragg Gaming Group for helping. He talked about both enterprises' opportunities and what this meant for Kalamba.
"We're pleased to grow our connection with the Bragg Gaming Group and deliver our distinctive and innovative range of slots to another new territory."
"Because it already has a strong presence in the Ontario market, we'll be able to deliver our games to a lot of operators in this newly regulated territory for the first time. We're delighted to see how people like our games." Crosby remarked.
Exploring New Market
The Ontario market is essential to Kalamba because it allows the company a chance to swiftly increase its reach and distribute its products to established operators and, through them, to players who want to check out Kalamba's original content.
Kalamba is one of the few content production studios with which Toronto-based Bragg has expanded its strategic content licensing contract for distribution in North America. The distribution deal included Ontario and a few titles only available through its Oryx Hub delivery platform in Europe.
Kalamba claims that its product range is quickly becoming one of the best on the market, and the company is acquiring a solid footing in crucial regions. With the current arrangement with Bragg Gaming in Ontario, this notion is being carried further.
Doug Fallon, Group Director of Content at Bragg, said that the corporation is attempting to secure the best content from its top partner studios. This story about strategy is a fantastic fit for Kalamba Games. Fallon noted that the company has already built a big name in North America because of its inventive and engaging games. Before, Bragg and Kalamba Games worked jointly for the US market.
Since the market opened in April, Bragg has been supplying its games and games from other firms to Ontario. The games have swiftly grown popular in the province and have a wider market acceptance.
Fallon added, "One of the things we do for operators gives them high-quality and engaging titles from our key partner studios."
Kalamba also uses cutting-edge technologies, like the in-house RGS, BullsEye, and the analytics platform Stargazer. Both are aimed to give players the best experience possible while allowing operators to get the most out of the content.
"Kalamba Titles has a strong reputation for coming up with unique methods to play games, which we think will be interesting to players in North America. We are glad to offer these games to operators." Fallon continued.
About Kalamba Games
Kalamba is an international gaming corporation with offices in Malta and Krakow. They focused on slot machines and other casino games and debuted in 2016.
Kalamba Games is a relatively new firm that provides software for internet casinos. When making their games, they prioritize quality over quantity.
They generally focus on producing online slot games that are engaging, high-quality, and interesting. Because Kalamba's games offer so many different themes, there's always something for everyone.
The company founders know what it takes to give online players unique and enjoyable ways to play games. As a result, Kalamba Games works hard to produce excellent games with high-quality visuals and various possibilities that ensure desired goals are met.
They also offer an entertaining method to play, with imaginative reel layouts and tons of in-game features, including free spins, mini bonus games, symbol collection games, and more. When you add all of these benefits together, they offer fantastic cashing-out opportunities.
Kalamba Games has linked up with Oryx Gaming to boost its position in the iGaming market. This implies that European virtual players now have even better games to select.
Last Updated on by Ryan