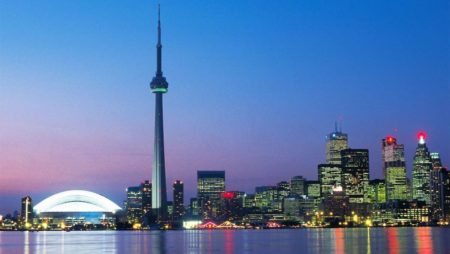 Casumo and PokerStars, two well-known online casinos and poker sites, have been granted authorization to operate in Ontario's newly regulated online gambling business.
In the case of PokerStar, the license was issued by the province's gaming authority, the Alcohol and Gaming Commission, to PokerStar's parent business, TSG Interactive Canada (AGCO). This permit is valid until June 7, 2024.
Casumo's License Will Not Have the Same Validity Period as PokerStars' License
The AGCO issued a license to Casumo through Pret Play, the operator's parent firm. In contrast to PokerStars, however, it will not be able to use its license until 2024. AGCO stated that Casumo's license will expire on June 7, 2023, one year before PokerStars'.
As a result of Ontario's approval of PokerStars' casino, poker, sportsbook, and mobile app domains, PokerStars is ready to maximize the benefits of regulated online gaming.
But the procedure is not yet complete because PokerStars must first reach an agreement with iGaming Ontario. As soon as the agreement is reached, the operator can offer its services.
Since its inception, the online gaming industry in Ontario has been thriving. NorthStar Bets is the most recent company to begin operations in the largest province in Canada. Playtech runs the casino and sportsbook platform.
The agreement between NorthStar and Playtech stipulates that Playtech will provide the online gaming site with casino and live casino services, in addition to its IMS platform.
When Will PokerStars Launch?
Nobody knows when the final stage will be completed, and PokerStars will be permitted to begin operations in Ontario. The operation should be performed by the end of this month or the start of July.
Other companies, like 888, BetMGM, partypoker, and Bwin, already provide online poker in the province. PokerStars will be a little behind when they go live, but the leading brand will rapidly catch up.
PokerStars offers a wide variety of online poker games in Ontario. The brand provides high-quality cash games and tournaments and access to major online and live poker tournaments.
In Ontario, GGPoker, which offers many cash games and major tournaments, is expected to be the brand's greatest rival.
We anticipate that PokerStars will continue to host regular tournaments in Ontario, such as the Spring Championship of Online Poker, World Championship of Online Poker, Micro Millions, etc. When PokerStars is fully operational in Ontario, its offerings will be intriguing to observe.
Additionally, the AGCO issued licenses to Casumo and PokerStars. Pret Play owns the Malta-based online casino and sports betting website. Casumo's license is valid until June 2023.
Casumo and PokerStars Will Have to Adhere to the Industry Standards
AGCO strives to ensure that the regulation of online gaming in Ontario is as effective and efficient as feasible. Therefore, it has instructed all operators to cease operations until they obtain a license or risk having their licensing application denied.
The agency also demonstrated no qualms about punishing even the most well-known companies for failing to fulfill industry standards. When they establish their services in Ontario, Casumo and PokerStars will undoubtedly have to consider this.
BetMGM and PointsBet are excellent illustrations of what occurs when operators violate the rules. One month following the legalization of online gambling in Ontario, AGCO punished both companies for alleged advertising and bonus issues.
Due to this, BetMGM had to pay a $48,000 fine, and PointsBet had to pay a $30,000 fine. AGCO asserts that BetMGM and PointsBet violated Sections 2.04 and 2.05 of the Internet Gaming Code of Ontario, respectively.
The CEO of PointsBet Canada, Scott Vanderwel, apologized to the public for the company's failure to meet the requirements and vowed that it would not happen again.
Set to Join Other Gaming Brands
Soon, PokerStars will join other gaming companies in Ontario's newly regulated online gambling sector. NorthStarBets.ca was used for advertising NorthStar Gaming, Inc.'s expansion into the province last month.
The Toronto-based startup serves gamers over 19 with its online gaming platform. Numerous games are available, including slots, blackjack, roulette, and baccarat.
Among other sports, the brand's sportsbook covers the NFL, MLB, NBA, and NHL. Upon login, players can quickly access either service.
Last Updated on by Ryan