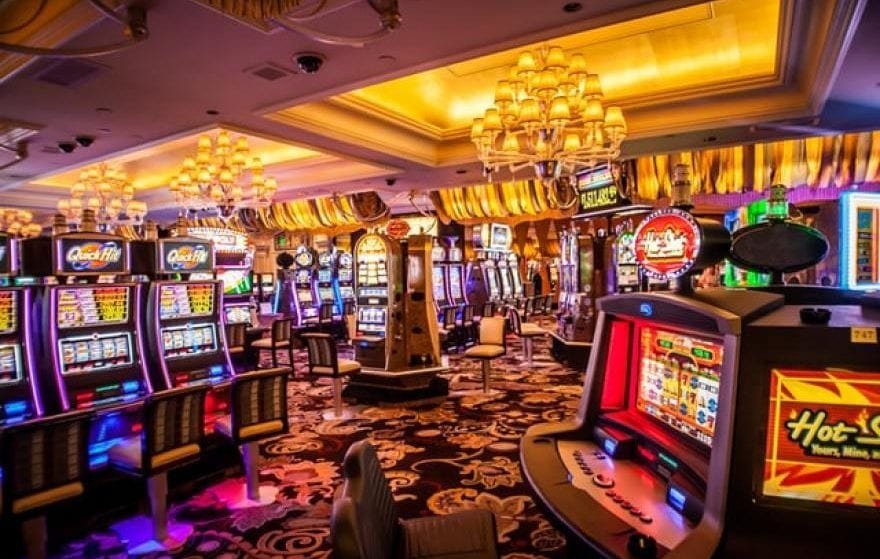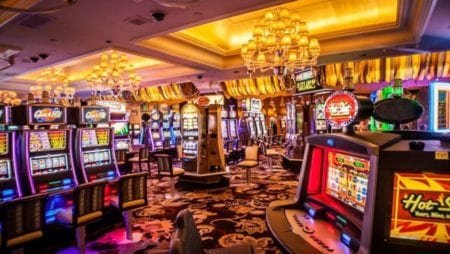 The Catawba Indian Nation, based in South Carolina, opened a temporary version of its Casino, Two-Kings Casino in Two Kings Mountain. Local and state leaders joined tribe leaders for a ribbon-cutting ceremony on Thursday, taking at the modular1 facility.
The temporary facility seeks to provide a temporal location during the construction of the Two Kings Casino, whose construction is expected to be complete in late 2022. The facility has carried 500 slot machines lying on a 14700 square foot space and will open 24 hours every day. The casino is located at 538 Kings Mountain Blvd. in Kings Mountains, NC, near the interchange at 1-85 Exit 5. The plan is to create a $273 million Catawba Two Kings Casino and provide 2600 permanent jobs and revenues for the tribe.
The casino's main plan is to offer other gambling options other than bingo. It will also offer food and drink services in the modular trailers. For Catawba members, erecting up a casino in North Carolina is historical and attracts ancestral ties to the land in the state. In early 2017, the U.S. interior department supported the project and put at least 17 acres in Cleveland County in trust. The finished Two Kings Casino is set to feature; 1800 slot machines, 5 table games, an event center, restaurants, and a 1,500 room hotel.
Bill Harris, a tribal chief, said in a press release that, "Catawba Two Kings Casino represents the righting of a historical wrong for the Catawba Nation…but there is also so much more." He also added that "It represents a prosperous future and renewed kinship between the Catawba Nation and the many communities that now occupy Catawba ancestral lands."
Lawsuit to Stop the Construction
Early in the year, Gov. Roy Cooper and the tribe agreed on revenue sharing compact. The agreement would later be approved by the federal officials in March this year. The Catawba's move faced a challenge on a suit filed by the Eastern Band of Cherokee Indians. Cherokee Indians Eastern band operates two Casinos on the western side of North Carolina. The jury gave the judgment in April and sided with Catawba though the Eastern Band has appealed to the ruling.
The groundbreaking for the $300 million Catawba Indians casino resort happened on 22nd July 2020 despite filed suits to delay the construction. With approval from the department of interior early the same year, the government declared to take 50 acres of Catawba owned land into federal trust. 33 acres of the land was directed towards casino-related development and the rest 17 acres dedicated to the casino construction.
New Casino is in Proximity to many Punters
Chief Harris said that the "Catawba tribe has both a tribal population and governmental presence in North Carolina where the site is located." He also confirmed that "Though the site falls within another area where another tribe may assert aboriginal ties that fact does not detract from the Nation's ties to the land."
The temporary casino is a relief to many punters who don't have to drive far to get a casino. Some had to travel from as far as Lancaster. It is within reach to hundreds of homes. People gambled for the two Eastern band casinos in Cherokee County. The current lawsuit filed by Eastern Band is not their first attempt to stop the construction. Chief Harris said in the news release that Catawba Nation hopes that the launch of Two Kings Casino will end their long feud. "I think they're doing what they think is in their best interest…but with that, Catawba is doing what they think is in their best interest." To the naysayers who complained that the casino's construction is so close to their homes, Kings Mountain Mayor Scott Neisler said this to them, "Change is inevitable in this world. You can either make it positive or sit back and let it deteriorate thing."
Last Updated on by Andrew