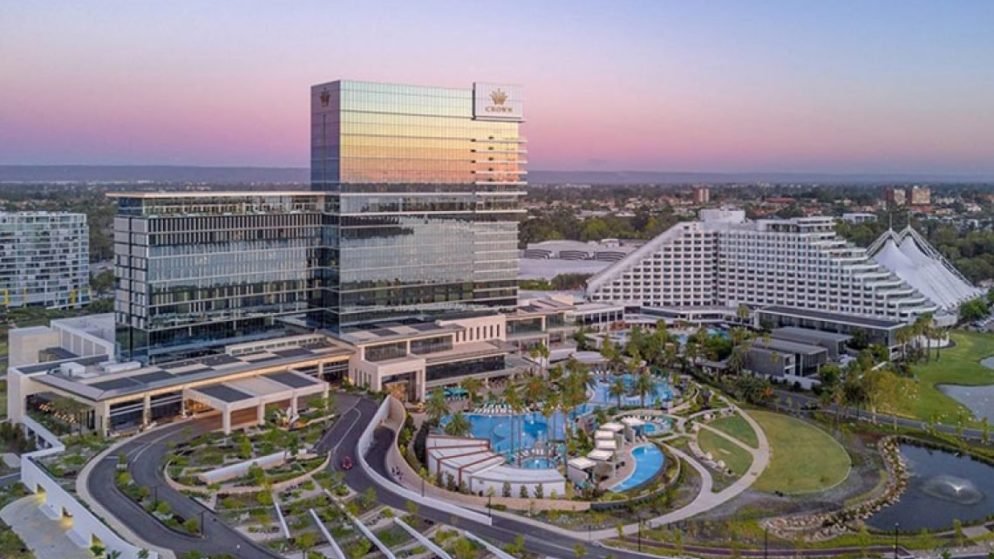 Crown Resorts is improving, but the last time it ran afoul of the law still stings. However, the company is confident it can resolve the issue, which will require strong leadership. David Tsai is the ideal candidate for Crown Perth's CEO position.
Crown Resorts CEO Ciarán Carruthers stated, "Crown Perth is a world-class venue. David is a world-class leader with a proven track record and a wealth of experience in global hospitality and entertainment. I'm delighted to have him on board."
"As CEO of Crown Perth, David will oversee our Western Australian remediation action plan and collaborate with the Crown Perth Board and the newly appointed Independent Monitor, Paul Steel, to implement the recommendations of the Perth Casino Royal Commission."
"I am confident that under his leadership, we will continue this important work and reach our goal of becoming a global leader in providing safe entertainment and gaming."
Tsai spent fifteen years at MGM Resorts International. As president of the Midwest Group, he oversaw the strategic direction and daily operations of MGM Grand Detroit in Michigan and MGM Northfield Park in Ohio.
Tsai also served as president and chief operating officer of MGM's Gold Strike Casino Resort in Tunica, Mississippi, and as senior vice president and chief financial officer of the Monte Carlo Resort and Casino in Las Vegas, where he oversaw the resort's US$550 million transformation into Park MGM and NoMad Las Vegas.
Crown Perth Seeks To Bounce Back
Crown Resorts' Perth casino license was not revoked. Still, the James Packer-backed casino giant has been given two years to clean up its act under the supervision of an independent monitor. The Perth Casino Royal Commission determined Crown Resorts was unfit to manage the business.
Crown Perth was found to have aided in money laundering, not had sound systems to prevent money laundering, allowed junkets with criminal ties to operate in its casino, and not been "transparent and accountable" when communicating with gaming regulators.
The royal commission determined that Crown Perth did not do enough to prevent gambling from causing "considerable and preventable harms" to some of its customers.
It requests that the Crown be given time to clean up its act while being monitored before its license is revoked. This is the same concept as the Victorian inquiry, which deemed the Crown unfit to hold a license but allowed it to continue operating under the supervision of a "special manager."
The appointment of Tsai will be crucial as the company attempts to recover after running into trouble with Australian regulators. Tsai will be responsible for Western Australia's path to sustainability and the company's overall regulatory compliance strategy.
More Reforms
Earlier this year, following the release of the Royal Commission's report, the government of Western Australia (WA) hired Paul Steel as an independent monitor to oversee the repairs at Crown Perth.
Steel was in charge of the intelligence division of the Washington state police and the metropolitan area. He is in charge of emergency response and counterterrorism, national transportation, air squadrons, marine police, mounted police, police dogs, and tactical response teams.
The Royal Commission suggested that an independent monitor be appointed to approve, oversee, and report on the rehabilitation plan of the Crown.
The government will do everything possible to implement all of the recommendations of the Perth Casino Royal Commission. Carruthers stated that he believed Tsai was the most qualified to lead the company to long-term success and ensure that safe and responsible gambling could continue as planned.
According to Tsai, Crown Perth is renowned for its excellent facilities, entertainment, high-end restaurants, and luxurious accommodations. What excites me the most is the company's reputation for employing 6,000 talented and devoted individuals who provide excellent service.
"I'm excited to join the team and collaborate with them to achieve the goals for reform and correction while also providing our clients with exceptional experiences."
Last Updated on by Ryan