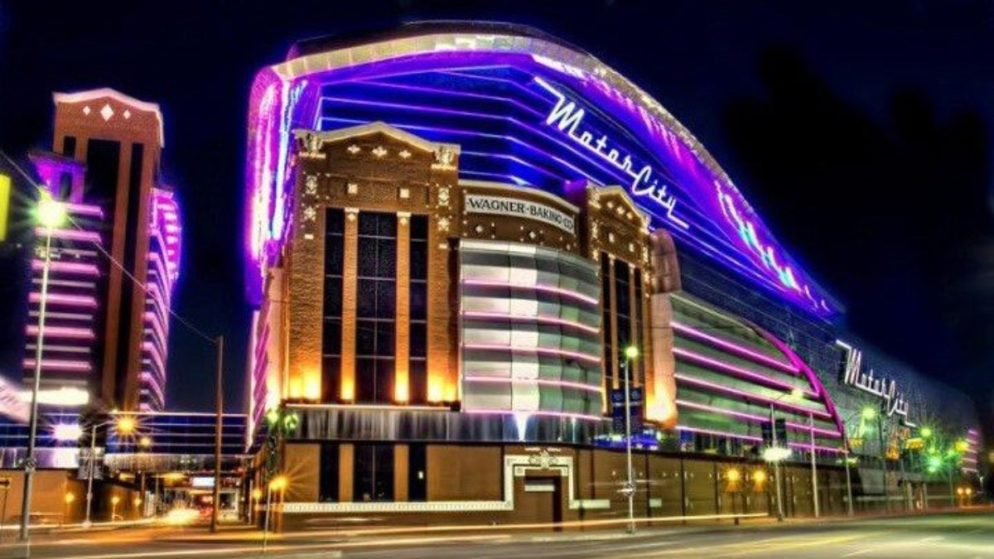 The three Detroit casinos joined to win $110.4 million from wager in September. That number closely equals the market's pre-COVID-19 business levels.
The Michigan Gaming Control Board (MGCB) reveals that gross gaming revenue (GGR) from Greektown, MGM Grand Detroit, and MotorCity in September 2021 was up 21.6% from September 2020. Convincingly, last month was less than 2% short of the GGR total that the three commercial gaming facilities generated in September 2019.
Before the arrival of COVID-19 in the US, the casinos generated $112.3 million in September 2019, 1.7% more than they did last month. Table games and slot machines won GGR of $106.9 million, with retail sports wagering accounting for the remaining $3.5 million.
MGM ruled the market with a 45% share of the GGR. The MGM Resorts recorded a September revenue of $48.4. MotorCity was second at $36.5 million, and Greektown third at $22 million.
Each of the three Detroit casinos is operational online with sports wagering and iGaming. MGM Grand uses BetMGM, while Greektown is partnered with the Barstool Sportsbook and MotorCity with FanDuel.
If Detroit registers similar hauls in the coming months, it could meet or surpass its pre-pandemic gambling tax haul, even if the in-person casino business does not fully return for years.
Verticals harmonizing
September recorded the nearest that the Detroit casinos have come to equaling similar-month 2019 GGR. The three facilities were just liberated from pandemic-related operating restrictions in late June.
As for the bigger gaming industry in Detroit and across Michigan, business is booming than ever. That is due to the recent establishments of online sports wagering and mobile sports betting.
Online sportsbooks and brick-and-mortar casinos with slot machines and table games went live in January. The gaming expansion has allowed the three interactive Detroit casinos to nullify some of their retail losses incurred earlier this year, as the state has continued to impose COVID-19 restrictions on most businesses.
Internet GGR has been strong
In August, iGaming revenue summed $97.2 million. Mobile sportsbooks generated another $15.9 million. Combined with the $113.8 million that the Detroit casino won on their physical facilities, the August GGR from all channels was approximately $226 million. In August of 2019, the casinos generated a total GGR of $119.8 million.
The state Gaming Control Board will unveil September 2021 mobile sportsbook and iGaming revenue later this week. However, September's retail revenue closely equaling September 2019 when there was no pandemic, legal sports wagering, and online gaming is a positive indicator for land-based operators.
Michigan Governor Gretchen Whitmer (D) signed legislation legalizing online sports wagering and iGaming in December of 2019. Mobile sportsbooks went live in March 2020, but online casinos did not start operating until January 2021.
Travel revival
Detroit's casinos greatly rely on the city's convention industries and tourism to keep their gaming facilities busy and more than 1,000 hotel rooms occupied. Detroit is one of the largest cities in America that contain big casino resorts featuring substantial convention and meeting spaces.
During pre-pandemic years, the Detroit area welcomed approximately 19 million annual tourists who spent almost $5 billion in town.
The city's major airport, Detroit Metropolitan Wayne County Airport, created a record number of passengers, more than 36.7 million in 2019. However, in 2020, that figure reduced to only 14.1 million passengers.
Travel, particularly domestically, is resuming. Plus, many more Americans will probably travel during the upcoming holiday season than they did last year.
Around one-third of Americans often travel at some point in November and December. However, a recent poll done by PwC showed that more than half plan to get out and about during the last two months of the year.
Last Updated on by Ryan