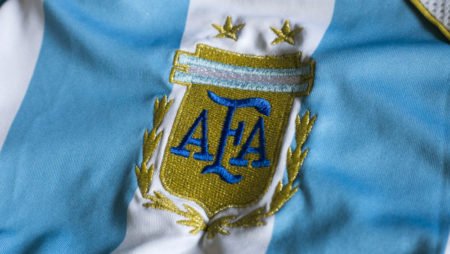 Duelbits is an online sportsbook and casino that accepts cryptos. It was founded in 2020 with some success, gaining more consumers and attempting to collaborate with a central football team.
Duelbits and the Argentine Football Association (AFA) have agreed that Duelbits will become an Online Betting Regional Sponsor of South American National Teams, except Argentina.
During the 2022/23 season, Duelbits, the cryptocurrency-based casino and sportsbook, will be Aston Villa's exclusive betting partner in Europe. When Villa hosts a game, the Duelbits logo will be shown on the pitch.
Aston Villa is pleased to acquire a new sponsor despite the troubled football and sports betting sectors in the United Kingdom. The initial draft for the country's gambling reform included a prohibition on the sale of gambling-themed t-shirts, but lawmakers soon scrapped that provision. Nonetheless, individuals had differing perspectives on the matter, and both football teams and operators were concerned about it.
Duelbits thinks collaborating with Aston Villa would increase its brand's visibility and accelerate its global expansion aspirations. The company's location is Curacao, and around 35 people are employed there.
According to the crypto casino and sportsbook, the agreement with AFA also strengthens the national team sponsorship platform by introducing a new category and area. This increases the brand's exposure in other South American nations.
AFA Already Creating A Buzz in the World Cup
Tickets for two group games starring Lionel Messi of Argentina have proven to be the most popular among fans traveling to Qatar for the 2022 FIFA World Cup. The most popular games were the group stage match between Argentina and Mexico and Argentina and Saudi Arabia.
More than 1.2 million World Cup 2022 tickets have already been sold, and 23.5 million individuals have requested tickets.
Both Argentina games are sold out and will be played in the Lusail Iconic Stadium, which has a capacity of 80,000. On Tuesday, November 22, Argentina will face Saudi Arabia in its opening World Cup match.
Duelbits Seeks Brand Exposure
The AFA's commercial marketing director, Leandro Petersen, stated, "Today, we are excited to announce our new business cooperation with Duelbits. We will be their inaugural national team partner."
"The process of becoming global, which we began four years ago and is currently in full swing, generates more revenue for our Association and generates new business ideas and prospects."
Duelbits opted to sponsor because the firm wished to shed its reputation as a youth-oriented brand. Associating with a team like Aston Villa and a football organization like Argentina would be an intriguing blend of old and modern ideas.
Ross Haffie, the president of Duelbits SportsBook, stated, "As an online regional betting platform, Duelbits is pleased to endorse the Argentine Football Association."
This is a pivotal moment for us, and we cannot wait to collaborate with the team throughout the coming year. Argentina has had a fantastic year, and we wish them success in Qatar."
According to Duelbits' chief marketing officer, Marco Pinnisi, the project's development team is comprised of specialists who are passionate about their work, and the whole platform was created in-house. They desired to create something entertaining and user-friendly that would appeal to novice and seasoned sportsbook players.
AFA President Claudio Tapia stated, "Thanks to this effort, we are able to develop alliances with large corporations that now view AFA as a major partner for their marketing objectives, not just in Argentina but also across the rest of the continent and the world. We are pleased to welcome Duelbits to our National Team sponsorship program, and we wish them well."
Last month, Duelbits became the official European betting partner for the English Premier League football team Aston Villa.
The agreement between Duelbit and Aston Villa comes as issues surrounding gambling sponsorships continue to increase in the United Kingdom. Before the subject was ever brought up, Premier League teams opted to vote on a voluntary front-of-shirt ban.
The concept requires the permission of 14 of the league's 20 clubs, which will likely only affect the front-of-shirt sponsorships. The teams have not yet agreed on how the voluntary suspension would operate, but additional details should be forthcoming.
Pinnisi further expressed his delight at the new sponsorship agreement with Aston Villa. He stated that the brand had evolved sufficiently since its introduction in December 2021 to warrant a greater emphasis on publicity.
He stated that the modest sportsbook's opportunity to collaborate with one of the most renowned Premier League clubs was fantastic and demonstrated its desire to collaborate with other top-tier sports organizations.
Last Updated on by Ryan