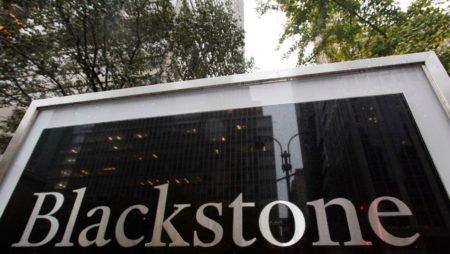 The Blackstone Group has acquired its third and final regional approval for the acquisition of Crown Resorts in Australia. Western Australia (WA) has accepted the deal and will now be heard in federal court.
The WA Gaming and Wagering Commission (GWA) signed the purchase agreement earlier today. Tony Buti, the State's minister of racing and gambling, quickly followed suit.
As Crown operates in each StateState, Blackstone needs permission from Victoria, New South Wales (NSW), and Western Australia (WA). Victoria and New South Wales officials agreed to the agreement on Thursday. Following these regional clearances, a court hearing is scheduled for June 15.
The Approval
After obtaining the relevant permits, Blackstone will be allowed to become the new owner of Crown with a few conditions. The WA Act requires the Gaming and Wagering Commission (GWC) and the Racing and Gaming Minister to issue licenses.
Following comprehensive, multijurisdictional probity examinations, the GWC gave probity approval to relevant Blackstone Group firms and people with ties to them.
By the Burswood State Agreement and the Casino Control Act, Minister Buti has approved Blackstone's proposed and future shareholdings in Burswood Limited and its securities over the casino gaming license, site, and resort complex.
Minister Buti informed Blackstone that the StateState expects Burswood, Crown, and Blackstone to maintain the highest governance and operational standards.
Burswood, Crown, and Blackstone will invest in and operate Crown Perth and apply the ASX Corporate Governance Principles and Recommendations to improve Crown's management.
The permits came with the following conditions:
Crown is subject to increased auditing standards and additional reporting requirements for anti-money laundering and responsible gaming.
An assurance that Blackstone's institutional investors will not be involved in Crown Casino's day-to-day operations;
the obligation to respond to any queries from Australian or foreign regulators; and
Blackstone is not permitted to change its company structure or financing without previous notice and consent. Blackstone cannot bring in additional investors without first obtaining permission.
Now that WA, Victoria, and New South Wales have obtained the necessary permissions, the Federal Court of Australia can be consulted.
Blackstone Almost at Finish Line
Clearance in Western Australia means that Blackstone may be able to buy and run Crown Perth soon. Minister Buti, on the other hand, produced a series of recommendations for Blackstone's management.
One is ensuring that all operations adhere to the "highest governance and operational standards." Blackstone will be obliged to invest in the property as well.
Even when Blackstone takes over, Crown's operations will be closely monitored. According to the Perth Casino Royal Commission and other inquiries a year ago, Crown was ineligible to manage the casino.
Unlike New South Wales, however, it did not recommend that Crown's license be revoked. It instead provided Crown with a list of changes.
The State Government has already made major improvements to the regulatory environment. It is committed to developing a more stringent regulatory and governance framework to hold responsible whoever owns or operates Perth's casino.
"The Blackstone criteria and future adjustments will guarantee that Perth's Casino maintains the necessary standards," said WA Racing and Gaming Minister Tony Buti.
If the deal is completed, Blackstone will be subject to new regulations. These are improved auditing standards and reporting on anti-money laundering and responsible gambling efforts. Furthermore, it must notify regulators in Australia or other countries about any inquiries it is conducting.
Hands-Off Management
Due to the limits, institutional investors from Blackstone will be unable to assist with the administration of Crown's Perth casino. Likewise, Blackstone cannot alter its corporate structure or funding sources without prior authorization from regulators.
Buti stated that Blackstone must adhere to certain guidelines to acquire the Perth Casino. According to him, many of the suggestions made by the Royal Commission of the Perth Casino during its inquiry are comparable.
Lanie Cropping, chair of the GWC, indicated that Blackstone completed a full probity examination before approval.
The "complex and complicated procedure" began when the business submitted its takeover request in 2017. It investigated the company's entire business as well as the backgrounds of its top executives.
Last Updated on by Ryan