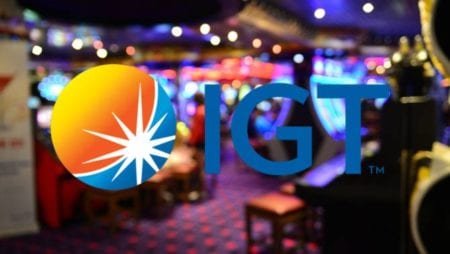 The International Game Technology, IGT, PLC has confirmed its US expansion in Washington. The company will power a sports betting platform at Snoqualmie Casino. It seeks to deliver its product, PlaySports turnkey, and offer its trading advisory services in on-premise mobile sports betting and for retail purposes according to the terms of the agreement. 
Snoqualmie Casino boss Stanford Le was thrilled about the collaboration with the leading iGaming technology firm. He said, "As Seattle's closest casino, Snoqualmie Casino is thrilled to offer our patrons new types of gaming experiences backed by IGT's proven PlaySports solution… IGT's leading sports betting platform, products, trading advisory services, and an on-premise mobile solution will allow us to quickly and easily deploy exceptional localized sports betting program." 
Stanford also added that "As the closest sportsbook to the Seahawks' and Mariners' stadiums, expanding our offering to include sports betting will enable us to engage sports fans at our casino further and complement the popular Seahawks Pit, our immersive Seahawks-branded table game experience."
IGT's Opportunity to Thrive in the US Market
IGT is a leading gaming company providing responsible gaming and entertainment services to its global audience. The players emanate from regulated market segments and from lotteries to sports betting.
IGT seeks this opportunity to venture into the US capital and looks forward to bring out a best-in-class sports betting program in the US. IGT PlayDigital Enrico Drago pointed out that, "Extending our sports betting momentum to Washington state with Snoqualmie Casino is another significant milestone for the IGT PlaySports team…IGT looks forward to helping the casino establish a best-in-class sports betting program and expand gaming experiences for its patrons and sports fans through our proven PlaySports technology and services."
The IGT-Snoqualmie partnership is a timely deal made after Washington State Gambling Commission, WSGC, unanimously agreeing on casino amendments. The commission passed the sports wagering compact amendments for 15 federally recognized tribes in which Snoqualmie is included. The WSGC agreement means that Snoqualmie can open a retail sportsbook in the existing Washington gaming facility. The tribe will as well be at liberty to place sports betting kiosks with the facility.
Though onsite mobile betting will be allowed at any Snoqualmie's licensed gaming facility, the tribe is required by law to use the geolocation technology to limit players betting at the site. Sports betting, however, can only happen in adult-based events. The state bans sports betting involving minor league and college events. 
Snoqualmie Prepares to Launch in Summer
Snoqualmie casino is anticipating its launch in late summer after rigorous construction work commenced in June. As the company awaits the grand launch in a few months, it's currently recruiting qualified staff to ensure it's ready to kick off operations immediately after the launch. 
Snoqualmie casino boasts of proximity to Issaquah and less than 30 minutes drive from Seattle. It combines breathtaking mountainous views, prestigious and environmentally friendly carriage services. Snoqualmie owns over 1,700 modern slot machines, over 55 classic table games with blackjack, baccarat, and Roulette. There are two eateries in the facility; Vista, offering steak and seafood, and 12 Moons which offers authentic Asian Cuisine. 
Snoqualmie is vigilant to ensure guests and team members stay safe from Covid-19 while at the premises. Le said, "Our top priority is the safety of our guests and team members, and we will continue to work with the CDC and local government to implement safeguards against COVID-19." The company continuously wipes down machines and touched surfaces every 30 minutes through high-quality cleaning agents. It provides Covid related education and encourages frequent handwashing with extremely hygienic practices. The facility has done all the necessary renovations to ensure a refreshing ventilation system. The system brings in new air every eight times hours.
Last Updated on by Ryan