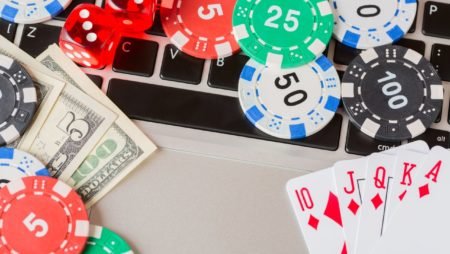 Indiana legislators failed to approve two internet gambling proposals this year, despite some optimism from pro-gaming politicians at the outset of the year. Neither HB 1356 nor HB 1337 received enough votes in the Indiana legislature to pass.
In recent years, similar bills have failed to pass. Despite the success of Indiana's sports betting businesses, legislators are unable to reach an agreement on the legalization of internet casinos.
The proposals themselves would have made it possible for licensed operators to provide online gambling choices. Many other states in the United States have already approved iGaming operators.
The Indiana iGaming legislation's proponents say that the industry is moving toward online gambling choices. Due to the failure of the legislation, gambling companies are only able to offer in-person betting choices.
Lack of Support for Online Gaming
The legislation did not pass this session for a variety of reasons. In the end, it appears to have come down to a lack of support during a rushed session.
This isn't the first time that a gambling bill has failed in committee. Since 2020, Sen. Jon Ford has been attempting to pass gambling legislation.
Ford and his followers remain optimistic about the future of their campaign. To gain support, pro-gambling legislators have concentrated on teaching other legislators about the casino sector.
Ford is optimistic that the next session will be more fruitful. Pro-gambling politicians should have better success if they have more time to educate others and more time in the session.
What Was the Difference Between the Two Bills?
The two Indiana gaming legislation in discussion would have authorized licensed operators to run online gambling sites in the state. Riverboat casinos and racetracks are the only licensed operators in Indiana.
Rep. Doug Gutwein wrote HB 1356, with Rep. Ethan Manning named as a co-author. Meanwhile, Rep. Alan Morrison authored House Bill 1337.
Despite the fact that they were written by different people, the two bills have a lot in common. Riverboat casinos and racetracks would have been authorized to operate iGaming businesses under both legislation. They would have also slapped an 18 percent adjusted gross revenues tax on iGaming operations.
There were some significant discrepancies between the two bills as well. Specifically, HB 1337 would have eliminated a number of existing laws.
What Went Wrong?
The iGaming legislation would have to solve the concerns that prevented the House Bills from passing in order to pass in the Senate. The failures of HB 1356 and HB 1337 can be attributed to a number of causes. The timing of the legislation was perhaps the most important factor in their failure to pass.
Even-numbered years in Indiana have shorter legislative sessions. As a result, passing new legislation in even years is extremely difficult. The fact that it is an election year also worked against the iGaming proposals.
In addition, Indiana is expected to generate $5 billion in revenue surpluses. Financial incentives did not compel legislators to pass the laws.
Many proponents in the state are disappointed that the iGaming laws failed to pass. The Senate, on the other hand, may be able to approve their plan later this year. If the Senate fails to adopt an iGaming bill, iGaming legislation may have a better chance in the following parliamentary session.
A session in 2023 would not take place during an election year. Because it is an odd year, it will also be a lengthier session. It will also provide additional time for legislators working on the proposals to prepare for the next round of vote.
What are the Next Steps?
Legislators in Indiana looking for new iGaming legislation will now focus their efforts on the Senate. Last month, Sen. Jon Ford proposed SB 417, a measure that would legalize iGaming. All 14 licensed casinos and racetracks in Indiana might seek an interactive gaming license under Ford's measure.
Ford's bill contains an 18 percent tax on gross receipts from interactive gaming, which is comparable to the previous legislation.
Online poker is also permitted under the current SB 417 law. Ford had already proposed a measure that prohibited internet poker, fearing that it would enrage other politicians.
There are other issues on which supporters might concentrate their efforts other from SB 417. The most important of these is informing other legislators about the benefits of online gambling. Legislators in Indiana collaborated with the Casino Association of Indiana, iDEA Growth, and UNLV to persuade lawmakers to support an online casino bill.
Last Updated on by Ryan