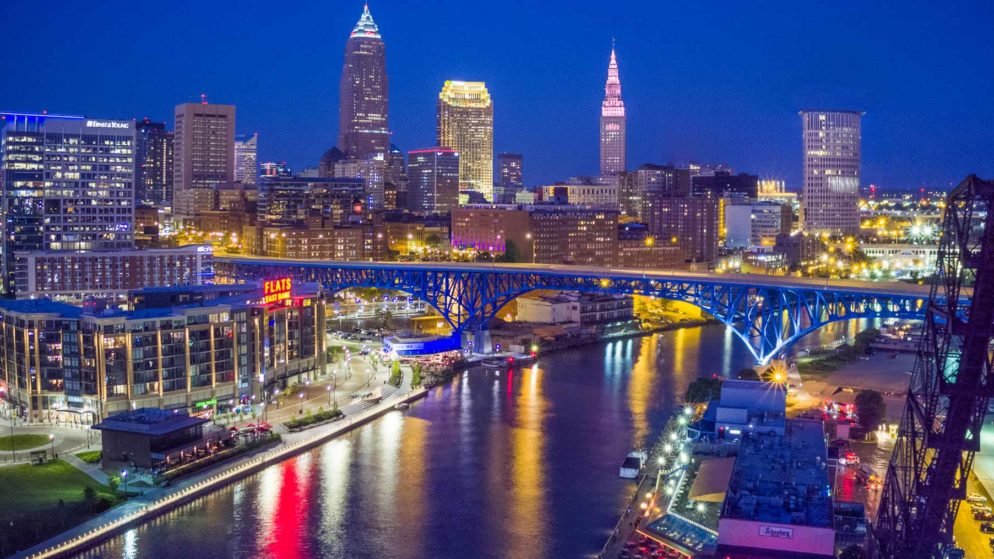 With legal sports gambling on the horizon, JACK Entertainment plans to open two sportsbooks in Cleveland and a new app that can be used elsewhere in the state.
State authorities have until January 1, 2023, to offer up live sports wagering, but plans are already underway, and a free-to-play app might be available sooner rather than later.
"We're just as excited as our consumers to see it go live," said Adam Suliman, JACK Entertainment's vice president of sports and digital gaming.
After three years of discussion, the Ohio legislature approved regulated sports betting in December. Ohioans will be allowed to gamble at retail sportsbooks, online, through apps, and at kiosks in bars with appropriate liquor licenses under the laws, but only once all of the rules and licensing are in place.
Suliman and others believe that things will not be operational until the 2023 deadline. According to Jessica Franks, a spokesman for the Ohio Casino Control Commission, creating the guidelines, which must be completed before accepting applications, may take up to six months.
What Will JACK's Sports Betting Operation Entail?
JACK Entertainment, which operates the JACK Cleveland Casino and the JACK Thistledown Racino in North Randall, intends to provide betting at both sites and online and on mobile.
Both venues, according to Suliman, will have Las Vegas-style sportsbooks with video walls, comfy lounge chairs, and all the perks that come with them. While it won't be as massive as Las Vegas' super-sportsbooks, JACK is aiming to provide a similar experience, according to Suliman.
Under the betJACK name, JACK is also creating a website and an app. While it will accept wagers on a range of sports, including table tennis, Suliman said JACK will have a strong emphasis on Cleveland sports. Additional bets are to be made before and during games as more data becomes accessible.
Same-game parlay bets, in which a person may place many bets on a single game, have become popular.
Bettors will have enough opportunities to educate themselves. JACK is set to release a free-to-play version of its sports betting app in the near future.
What Does Ohio Sports Betting Look Like?
There are 11 casinos and racinos in Ohio, with casinos offering table games and slot machines and racinos solely offering slot machines and horse racing.
These licenses are created under the sports gambling bill. Mobile and internet betting businesses are classified as Class A. Class B, which is used for betting kiosks in bars with a particular liquor authorization, and Class C, which is utilized for brick-and-mortar betting venues like sportsbooks.
There will be 25 Class A licenses and 40 Class B licenses available in Ohio. According to Franks, Ohio's 11 casinos and racinos and the state's eight sports teams would be given first priority for the licenses. The PGA Tour, which has sites in Akron and Dublin, and NASCAR, which has a track in Mansfield, are also eligible.
According to JACK spokesperson Aleksandra Breault, JACK intends to seek a license when it becomes available.
Suliman expects sports gambling to generate $500 million in revenue across Ohio when the market develops. It's not a tiny sum, but it pales in comparison to the $2.31 billion in gaming income expected from Ohio's casinos and racinos in 2021.
Suliman estimates that it will take 2.5 to 5 years to reach the $500 million threshold. Though there will be a lot of mobile betting, Suliman predicts that sports gambling will become a JACK experience, particularly during events like March Madness or prominent sports playoffs.
Last Updated on by Ryan