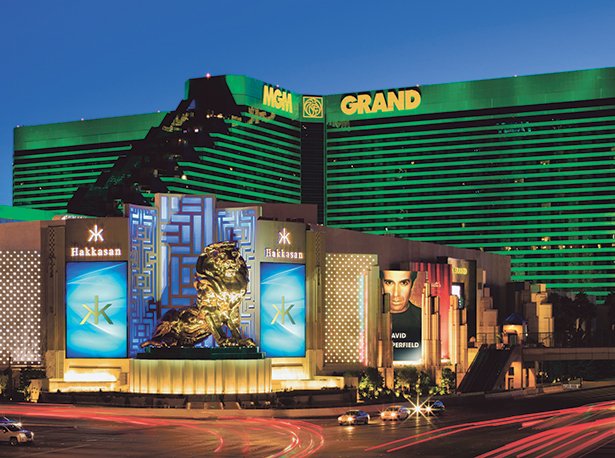 MGM Resorts International had an amazing year in 2021. The company's officials have great plans for the future and have just announced their new rewards program. Below, we'll discuss MGM Rewards and how it differs from the present incentive system in place. 
The casino industry in the United States appears to be on track to have another banner year in 2022. Casinos want to make the most of what will almost certainly be large influxes of guests.
MGM Resorts International is one of the world's most successful casino companies. It began operations in 1986 and today owns and operates a large number of world-class casinos all over the globe.
For years, MGM Resorts has offered its members a unique rewards program called Mlife Rewards. Although it was a popular program, it was criticized by some who argued that it did not provide enough rewards to individuals who were not interested in gambling. 
Officials at the corporation appear to have taken notice of the complaints.
More details about MGM Rewards, the company's new loyalty program, are beginning to emerge. This five-tiered program, which will go into effect on Feb. 1, is designed to allow more non-gaming services. Below is the tiered structure.
Sapphire Tier: 0 – 19,999 credits

Pearl Tier: 25,000 – 74,999 credits

Gold Tier: 75,000 – 199,999 credits

Platinum Tier: 200,000 or more credits

Noir Tier: Invitation only
Participants can earn points when they play, dine, and stay at MGM Rewards venues. They also receive show savings when booking directly and are guaranteed the lowest lodging rates possible in the Sapphire Tier.
Sapphire privileges, as well as invites to members-only events, tournaments, and promotions; complimentary self-parking at resorts; and complimentary tickets to select MGM Rewards concerts are all available at the Pearl tier, which costs 25,000 credits.
Pearl privileges are included in the Gold tier, which includes resort fees waived for up to two rooms, a $100 tier achievement supper, and complimentary hotel upgrades upon check-in. At 200,000 credits, the Platinum tier offers Gold perks as well as a $600 air travel credit, a $200 tier achievement dinner, and a complimentary cruise on Royal Caribbean or Celebrity Cruises every year.
The Noir tier, which is only available by invitation, includes Platinum advantages as well as up to $1,200 in air ticket credit, a $500 tier achievement supper, and complimentary transportation from the nearest airport to the resort.
MGM is Growing their Casino's and Sportsbooks
In 2021, casinos throughout the country enjoyed considerable income growth. The majority of sports betting companies followed suit. Several states elected to operate their first regulated sportsbooks last year, and several more plan to do so in 2022. 
This year appears to be shaping up to be the best in the industry's history in the United States. The last few days have backed up that theory. Sports betting revenue is expanding across the country, according to all reports.
New York recently launched their online sports betting products. These were an instant hit and success. These online betting platforms claimed more than five million transactions in their first few days of operation. This is far higher than any other state's figures for the same time period. 
Many additional states, including California, Massachusetts, and Kansas, appear to be on the verge of passing sports betting legislation in the coming months. Within the next several years, sports betting is quite likely to become legal across the country. 
With MGM in this space and with numerous casinos across the country, look for MGM to become a major player in the market.
Last Updated on by Ryan