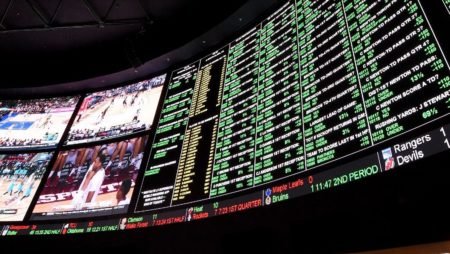 If the Missouri Senate examines a sports wagering bill that cleared the House last month, it would almost certainly contain a higher tax rate and additional funding for problem gambling prevention.
Senate Appropriations Committee Chairman Dan Hegeman did not indicate what tax rate on sports wagering earnings he would like to see at the end of a hearing on the bill on Wednesday.
He did remark, though, that he wanted it to be higher than the 8% passed by the House, noting that the measure began with a 10% tax and that Senate legislation has raised it as high as 21%.
Others on the committee expressed their dissatisfaction with the House bill by questioning professional team executives and gambling lobbyists. Sen. Denny Hoskins, R-Warrensburg, said that revenues under his version of the bill, which had a 21% tax rate, were anticipated to be $153 million per year.
The yearly cost of the House bill, which includes advertising efforts, is estimated to be over $10 million. Casinos are now subject to a 21% tax on net income from slot machines and other games.
What is the Result?
Residents of Missouri may gamble on the result of games and individual player performances via their phones or computers under the law, which was crafted following discussions between Missouri's main professional sports clubs and regulated casino operators.
Arkansas, Illinois, Iowa, Nebraska, and Tennessee are among the states that have legalized sports betting. Only one state, Iowa, has a lower tax rate than Missouri's measure, at 6.75 percent.
According to Bob Priddy, the former news editor of Missourinet who testified before the committee on Wednesday, the tax rate is a determination of who would gain from sports betting. Priddy did not take a position on the bill but did remark that he believes sports betting would become legal at some time in the future.
He pointed out that the law was written by the casinos and sports teams. Casino revenue is now used to fund budgets in the communities where they are situated, as well as veterans' care facilities and education initiatives in Missouri.
According to lobbyist Andy Arnold, who represents J&J Ventures, one of the game providers, supporters of a measure to allow video lottery terminals in bars and fraternal clubs are opposed to the House-passed bill. The video lottery measure is expected to produce additional income of $250 million or more each year.
What are the Restrictions?
All wagers must be placed within 1,000 feet of the Missouri or Mississippi rivers, according to the constitutional provisions enabling casino gaming, according to Arnold. The law stipulates that the wagering machines must be situated in certain casinos, but the gambler may be located elsewhere in the state.
Since 2018, when the United States Supreme Court overturned a federal regulation that restricted sports betting to Nevada, it has been allowed across the United States. Nearly 30 states have made some type of athletic event betting legal.
Casino owners have attempted to improve their reputation for policing problem gambling as part of the growth of gaming. The law allows $500,000 to a state fund that assists problem gamblers with therapy and other services.
The law also encourages efforts to raise awareness about problem gambling and the self-reporting system used by persons who wish to be excluded from casinos and wagering applications, according to State Rep. Dan Houx, R-Warrensburg. Furthermore, he said that casinos and suppliers that provide such applications will be required to present a strategy for treating problem gambling as well as research into the symptoms that a gambler has a problem.
That may not be enough, according to Hoskins, since the law would allow individuals to bet without leaving their homes using their cellphones, laptops, or smart TVs. Hoskins argued that current financing for problem gambling is insufficient and that the sports wagering law does not go far enough, adding that other states spend millions on the issue.
How Would the Casinos Manage?
According to the law, each of Missouri's six licensed casino operators would be authorized to offer three platforms, or "skins," per casino, with a total of six platforms available. Penn National and Caesars Entertainment are two gambling firms that run three casinos in the state.
Each of the state's six main sports clubs — the Cardinals, Kansas City Chiefs, Kansas City Royals, St. Louis Blues, St. Louis City soccer club, and Kansas City Current women's professional soccer team – would be permitted to run a skin as well.
The teams would also enjoy a monopoly on marketing messaging outside their stadiums, allowing them to advertise their team-branded skins. Senators questioned if the Chiefs would be obliged to give up their skin if they relocated to Kansas, based on recent allegations that the club was considering doing so.
The story, which came out of the NFL owners' winter meeting in Florida, isn't about the Chiefs making a choice, according to Anne Scharf, the team's director of civic relations. She said that it is one of the ideas being considered.
Some members of the committee recommended that the skins be owned by the venue, such as Arrowhead Stadium, rather than the team.
Last Updated on by Ryan