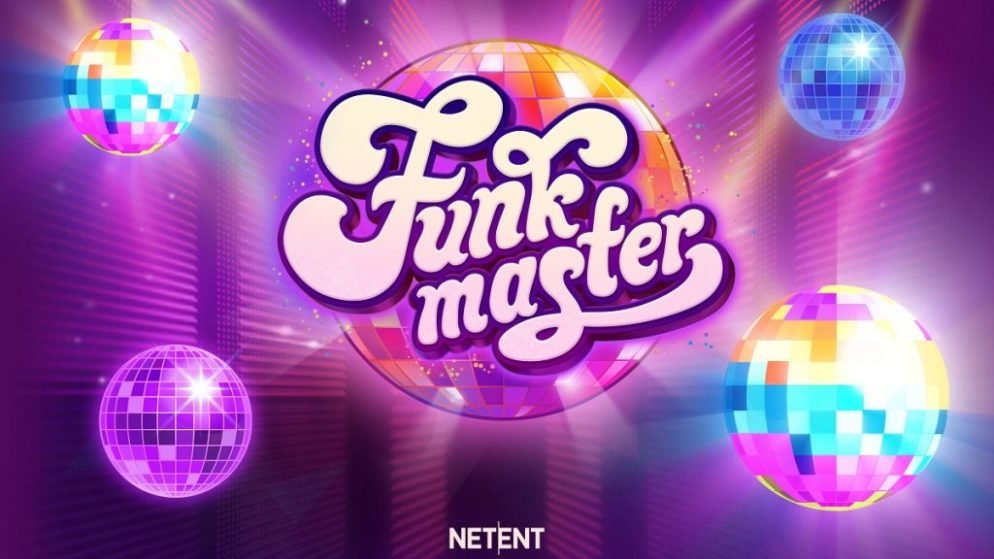 NetEnt has announced that it will release a new slot machine game titled Funk Master. This game is based on the 1970s groove and disco craze. It is time to rip up the dance floor and celebrate because the boogie is back.
The slot looks and feels like a disco party from the 1970s, with graphics that will make players thump their feet. The AvalancheTM feature causes the symbols on this eight-row, eight-reel slot to tumble into place.
The Dancing Wilds are the game's most exciting feature. When they are included in a winning cluster, they do not vanish. Instead, they travel to a vacant position on the adjacent reels, whether horizontally, vertically, or diagonally.
The AvalancheTM feature is activated when it moves, and the Dancing Wilds substitute for all symbols except Multiplier symbols to form the best potential winning cluster.
The "Free Spins" feature is also available, which expands the playing field to 12 rows and eight reels and allows players to win incredibly fantastic rewards.
The director of business development at Evolution, James Jones, remarked, "What a fantastic slot theme!" Funk Master brings back with a vengeance the 1970s dancing craze.
The shimmering disco balls and dancing Wilds will bring happiness to people. The crew worked diligently to imbue this slot machine with a rhythm, and players will enjoy this foot-tapping sensation.
Slot Overview
Players, I hope you're in a good mood because NetEnt's new cluster-paying grid slot, Funk Master, has a 1970s flavor. It is easy to see why software businesses want to utilize this theme.
The pulsating music or melodies that make you tap your toes are major draws, as are the dazzling lighting and party atmosphere. Funk Master has added avalanches, dancing wilds, dancing wild hotspots, multipliers, and free spins to this formula.
When you hear about a disco-themed, cluster-paying grid slot, it's difficult not to think about Jammin' Jars by Push Gaming. Funk Master looks a lot like Jammin' Jars.
The background of both games consists of brilliant lights, while the action occurs on an 8×8 grid. The Funk Master game panel can expand when the appropriate options are enabled.
Overall, the subject of Funk Master is consistent with its name, producing a funk-like impression on the senses. Doo Wa Ditty (Blow That Thing) by Zapp is the game's theme, and it is so addictive that you will develop final song sickness.
Now, let's discuss a less fascinating but significant aspect of Funk Master: its numbers. The game has multiple RTP settings. The default is 96.04 percent; however, German players can reduce it to 92.06 percent if they like to dance.
Volatility is always high, and the default return value has a hit frequency of 27.76 percent. This is a very stable number, but only 1 in 397 free spins is activated; a great deal of patience until the beat collapses. Funk Master can be played on a tablet, desktop, or mobile device, with wagers ranging from $0.20 to £/€200 for each paid drop.
When the play button is pressed, 64 symbols show on the game panel. When two or more identical symbols land adjacent to each other horizontally or vertically, you win. When a cluster of wins occurs, the avalanche feature is activated.
This replaces winning symbols with new ones until no more winning clusters can be formed. The low-paying symbols are blue, purple, and green disco balls, while the high-paying symbols are pink, green, yellow, and orange disco balls.
The only additional symbols in Funkmaster are scattered and multipliers. The wild symbols also include disco balls.
Funk Master: Slot Features
Funk Master employs a large number of additional partygoers. We also examined Dancing Wilds, Dancing Wild Hotspots, Multiplier Symbols, free spins, and avalanches.
Dancing Wilds
Dancing Wilds can appear in any position throughout the regular game and bonus rounds. They can substitute for any pay sign to create cluster wins.
The Dancing Wilds remain on the board after a win and migrate to an adjacent unoccupied spot, which may facilitate the formation of other winning groups.
Dancing Wild Hotspot
The Dancing Wild Hotspot, a 2×2 square, is randomly put on the game grid before each basic game spin. If one or more of the Hotspot symbols results in a win, the corresponding positions become accessible. A Dancing Wild is obtained when all four squares in the Hotspot are opened.
Multiplier Symbols
Throughout the main game or bonus game, multiplier symbols with values of x2, x3, x5, or x10 may appear. These icons contribute to the current win total. If more than one multiplier sign is activated, the values are summed before use.
Free Spins
If three or more Dancing Wilds appear simultaneously, you will receive six free spins. All Dancing Wilds that initiate the bonus round remain on the grid for the round duration.
During free games, the Dancing Wild Hotspot is 3×3 rather than 2×2 in size. If all free spins spaces are unlocked, you will receive +2 Dancing Wilds and up to 12 more rows.
Bonus Buy
If there is an additional round, players can purchase their way into it. The cost is 125 times your initial wager, and you will receive six free spins.
Funkmaster: Is This Your Slot?
Funk Master is not the first time NetEnt revisits the groovy era, so someone there must enjoy disco dancing. Disco Danny was an old exploit that began as Disco Monkey before the protagonist was transformed into a human. Jammin' Jars and, by extension, Jammin' Jars 2 are Funk Master's principal competitors.
It would always be difficult to compete with such a legendary slot machine, but Push Gaming's mega-hit beats Funk Master in a dance-off.
Determine where Funk Master falls short to determine your best winning strategy. The game features a fantastic combination of clusters, avalanches, continuous wilds, and the rare multiplier, so it's more that they may be better than that they're breaking the law.
Some individuals may feel that there are too many disco balls and that Funk Master lacks a personal touch. There is no humorous Disco Danny as the main character, and the jars are not so adorable that they will drive you insane.
The game lacks the 1970s free-for-all atmosphere. Instead, it has a corporate atmosphere that gives it a contemporary flavor.
Last Updated on by Ryan