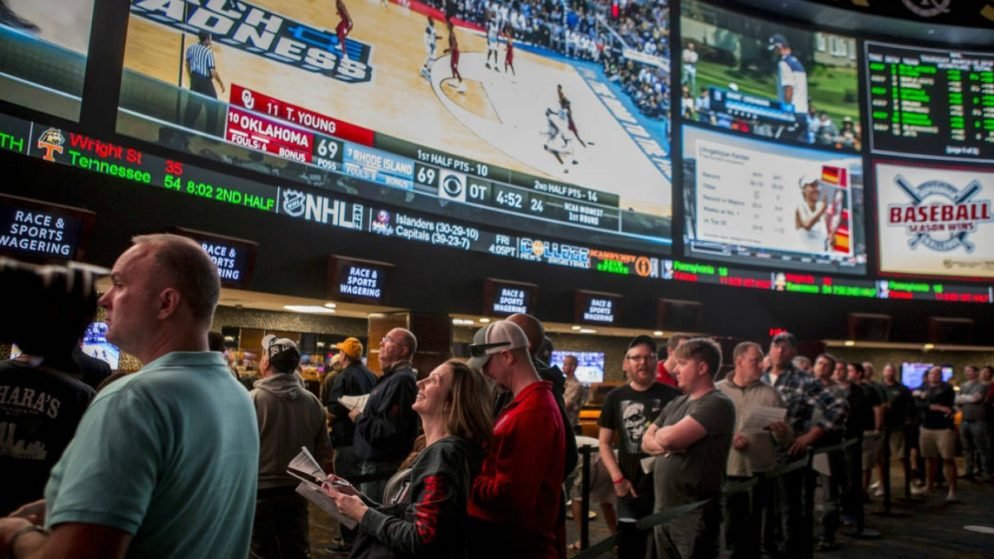 A coalition of cities in Southern California is working together to oppose a ballot initiative that would legalize sports betting. According to the coalition, the initiative would lead to an excessive amount of litigation against cardrooms, which could result in the loss of 32,000 jobs and the elimination of $1.6 billion in annual wages.
The project, which is supported by Pechanga Resort Casino along with a number of other companies and public safety, social justice, and community groups and tribes, does not have an official name but is commonly referred to as the Tribal Sports Wagering Act.
Bets on sporting events may be placed in tribal casinos as well as at four racetracks in the state of California: Santa Anita Park in Arcadia, Los Alamitos Race Course in Cypress, Del Mar in San Diego, and Golden Gate Fields in Berkeley.
Opponents argue that the proposition will grant tribal casinos a virtual monopoly on all gaming in the state of California, expanding their present monopoly on slot machines to include exclusive rights over roulette, craps, and sports gambling.
What is the Argument?
They argue that it would also expand the Private Attorneys General Act, which would make it possible for tribal casinos to employ private trial lawyers. This would mean that the role of the state's attorney general to sue cardrooms would be effectively replaced, which could result in the cardrooms being forced out of business due to the high costs of litigation.
They claim that the Los Angeles region stands to lose at least $71.1 million in general-fund tax income in the event that the initiative receives the approval of voters in November. This cash is used to support public health and homelessness services, as well as senior programs.
Concerns were presented at a news conference that was conducted on May 19 in front of the Commerce Senior Citizens Center by the anti-initiative alliance, which included officials from Commerce, Compton, Hawaiian Gardens, and Bell Gardens.
Concerns over the proposal have been interpreted incorrectly, according to Kathy Fairbanks, who is a spokesman for the Coalition for Safe, Responsible Gaming.
As an illustration, she referred to a settlement in 2019 for $3.1 million that was reached against The Gardens Casino in Hawaiian Gardens. The casino was given a monetary penalty for deceiving gaming regulators and breaking the Bank Secrecy Act, which is a federal regulation that was designed to prevent the laundering of illicit funds.
In order to conclude an investigation into potential violations of the anti-money laundering provisions of the Bank Secrecy Act, the partnership that runs the Bicycle Hotel & Casino in Bell Gardens reached an agreement late in 2017 to pay a settlement of the same amount, $500,000, in order to settle the matter.
A Monopoly on Gaming May be a Downfall
Opponents of the Pechanga proposal continue to express their concern that a tribal casino monopoly on gaming and a rise in PAGA litigation may prove to be too expensive to combat, which may lead to the shutdown of cardrooms.
Alejandra Cortez, a member of the Bell Gardens City Council, stated that the Bicycle Hotel & Casino is responsible for around 46 percent, or $15 million, of the city's general-fund earnings. According to her, the consequences would be devastating in the event that the facility was compelled to close down.
According to Cortez, those are essential monies that contribute to the payment of police services, public works, and other fundamental services that are required to maintain the city operational.
According to the statements made by City Councilman Jesse Alvarado, Hawaiian Gardens would sustain an even greater blow. According to him, the money has been a significant factor in the city's capacity to combat crime and make significant strides in addressing important gang-control concerns.
The Mayor of Commerce, Oralia Rebollo, stated that the Commerce Casino is responsible for around 46% of the city's annual earnings and that it has never been suspected of engaging in money laundering.
Last Updated on by Ryan