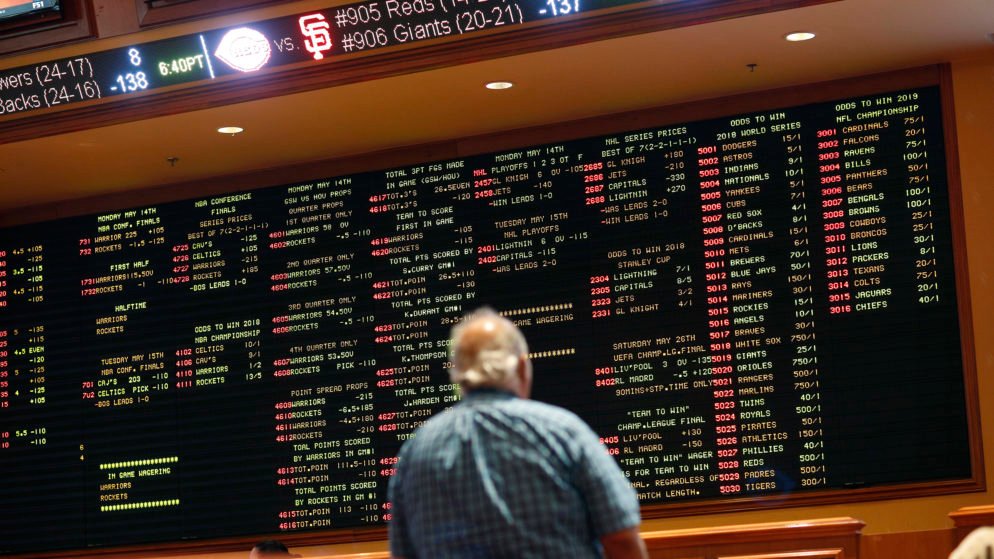 To keep up with Louisiana, bills presented in the Mississippi Legislature this year demand for slot machines in airports and truck stops, as well as online sports betting.
But what are the chances that any of them will be passed this year? None of the three will be voted on this session unless someone throws a "Hail Mary" pass to the end zone, according to Casey Eure, chairman of the House Gaming Committee.
He stated of internet sports betting, "I think we've reached a wall." The sports betting legislation has until Tuesday to get out of committee or die, and Eure stated, "It's not coming out."
He revealed that mobile sports betting was killed in committee on Tuesday. "I'd love to see it," said Eure, who sponsored legislation that would allow mobile sports betting.
He estimates that about five casino owners across the state oppose enabling individuals to gamble on their phones and computers rather than the present system, which requires bets to be placed inside casinos.
Truck Stop Betting
He also stated that HB 1262 will not get out of committee. It was introduced by Democrat Rep. Earle Banks, who represents Jackson's District 67, where casinos are prohibited. Up to ten "skill terminal devices" would be allowed in approved truck stops around the state under the law.
Unlike casino slot machines, which are based on chance, these skill games give a task to the player that must be completed in order to continue, according to the law. The measure has been sent to the Appropriations and Gaming committees.
"Under the Mississippi Gaming Control Act, nothing in this act will constitute a game, gambling game, or gaming equipment," the measure states.
Instead of the Mississippi Gaming Commission, which governs the state casinos, the proposed program would have been overseen by the Mississippi Lottery Corporation.
Airport Betting
SB 2859, which would have allowed slot machines in airports that provide passenger service, is likely to meet the same fate. The bill was submitted by Hattiesburg Republican John Polk and referred to the Gaming Committee.
Eure stated, "I am categorically opposed to that." In the 1990s, Mississippi voters decided to authorize casinos, but only in a few counties along the Mississippi River and on the Gulf Coast, he said.
Eure believes that the vote should be respected and that gaming should be prohibited outside of certain locations. Under the Gaming Commission's supervision, the measure proposed regular slot machines at airports around the state.
Betting a Success in Lousiana
The first weekend of online sports betting in Louisiana saw "heavy business," just in time for the football playoffs and the Super Bowl.
Mississippi claimed the lead in sports betting in August 2018, when it became the fourth state to authorize the activity and the only one in the South. Mississippi now lags behind Louisiana, Arkansas, Tennessee, and a slew of other states when it comes to permitting online sports betting.
Eure believes that internet sports betting in Louisiana will have an influence on casinos in Mississippi.
"I think we'll just have to wait and see what the data says," he added. "I don't believe another year will make a significant impact."
Eure offered HB 997, while Sen. Scott DeLano, R-Biloxi introduced SB 2652, both of which would have limited internet sports betting to licensed casinos in the state. Other measures to allow mobile sports betting have also been presented.
Eure noted that part of his role as chairman of the Gaming Committee is to defend the state's investment in brick-and-mortar casinos. Eure believes that casino owners are continuing to negotiate mobile sports betting through the Mississippi Gaming and Hospitality Association.
He stated, "I believe they're all working toward that." SN 33, the governor's nomination of Al Hopkins as chairman of the Gaming Commission for another four-year term ending in September 2025, will also be voted on by the Legislature.
Last Updated on by Ryan