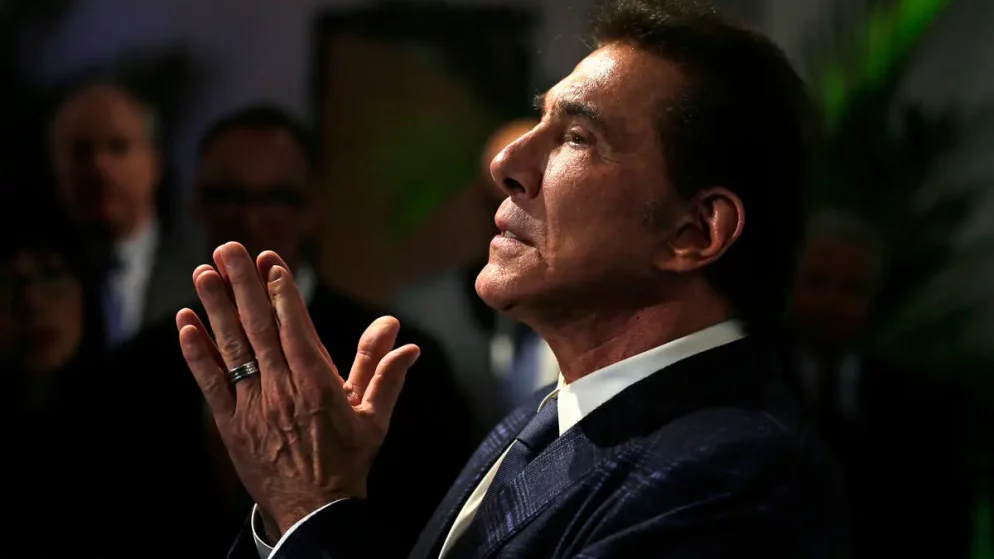 The Nevada Supreme Court has overturned a Clark County District Court judge's judgment that stated state gaming regulators had no authority over former casino boss Steve Wynn after he left Wynn Resorts Ltd. and went it alone.
Judge Adriana Escobar's finding on November 19, 2020, that state gaming regulators do not have the authority to penalize Wynn after his departure from the firm was reversed by Supreme Court judges in an opinion delivered Thursday. The matter will be returned to District Court with the order that Steve Wynn's suit is dismissed.
The procedural decision, outlined in a nine-page advance opinion signed by the entire seven-member Supreme Court panel, essentially told Wynn's legal team that seeking dismissal from regulators was premature because they had not reached a final decision on whether or not Wynn should be disciplined.
Regulators are Pleased
The ruling was well received by state gaming authorities. Steve Wynn's agent currently resides in Florida. Wynn claims he is no longer a well-known person. Wynn Resorts has declined to comment on the matter, according to a spokesperson.
The authorities will decide what follows when Escobar rejects Wynn's lawsuit. Cabot said that the Control Board may file a complaint with the Gaming Commission for review.
The majority of complaints presented to the commission are resolved by stipulation, with the possibility of license suspension or revocation as well as penalties. Since Wynn is no longer licensed and his lawyers have said that he has no desire to return to Nevada's gambling sector, the issue is whether authorities would attempt to levy a fine on him for allegedly harming the state's gaming industry's image.
When Escobar handed down her decision in November 2020, she said that Steve Wynn's departure from the corporation made him no longer subject to regulatory oversight.
Who was Steve Wynn?
Wynn, the former chairman and CEO of Wynn Resorts Ltd., resigned from his roles on February 6, 2018, and sold himself of all company stock by March 22, 2018.
After allegations surfaced that he made unwelcome sexual attempts against female Wynn Resorts workers and sexually abused multiple women, Wynn resigned from the firm. Steve Wynn has vehemently denied any wrongdoing.
What Happened After This?
On February 26, 2019, the Nevada Gaming Commission penalized Wynn Resorts a record $20 million for failing to appropriately supervise and act on complaints made by women.
Following a three-day adjudicatory hearing in Boston, the Massachusetts Gaming Commission penalized the corporation $35 million on April 30, 2019. The business was planning to open Encore Boston Harbor in Everett at the time.
Wynn is no longer considered a "qualifier" – an executive licensee — by the Massachusetts commission, which has taken no action against him. Encore is the state's leading gaming revenue source, and Massachusetts commissioners eventually permitted the business to establish its resort there.
Wynn Resorts has now restructured its board of directors and implemented new processes for reporting concerns that management must examine. Following Wynn's resignation, the business chose Matt Maddox as CEO. Maddox has already departed the firm, and Craig Billings, the former Wynn Chief Financial Officer, took over as CEO on February 1.
On October 14, 2019, the Gaming Control Board filed a complaint against Steve Wynn for his appropriateness as a gaming license, a year and a half after he had sold his stake in the firm.
Prior to that hearing, Wynn's lawyers attempted to reach an agreement with regulators in which he would promise not to pursue any future engagement in the Nevada gambling sector, despite his claim that authorities had no authority over him.
Wynn built The Mirage, Treasure Island, and Bellagio, as well as Wynn Las Vegas and Encore Las Vegas, and formerly owned the Golden Nugget in downtown Las Vegas. Beginning in the late 1980s, he is recognized for ushering Las Vegas into the megaresort era.
Last Updated on by Ryan