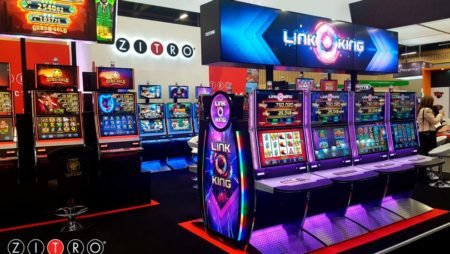 Wheel of Legends, a collection of games owned by Zitro, has been added to the Swiss Casinos-affiliated Casino Zürich. This follows Zitro's development in Switzerland, where Casino Barrière acquired the Altius Glare cabinets.
In addition to expanding throughout Europe and Spain, Zitro has prioritized expanding its influence in the rest of the world. Early in August, the company reached an agreement with Groupe Vikings, strengthening its position in France.
Exploring the Swiss Market
The Swiss Casino-affiliated Casino Zürich has again placed its trust in Zitro to offer immersive experiences with the debut of the premium multi-game Wheel of Legends.
Like other well-known Zitro games, this slot has captivated players with its stunning visuals, fluid gameplay, and engaging game mechanics.
The topic product has been installed in Casino Barrière Montreux, a resort on the shore of Lake Geneva.
However, this is a first for Zitro, which may be of even greater significance. The cabinet is the Altius Glare model, which has never before been sold in Switzerland.
Wheel of Legends, according to Zitro, "stands out on any casino floor" due to its enormous screens and unique game themes. The Altius Glare features a 55-inch 4K display on top, a 27-inch Full HD display on the bottom, and a brilliant LED halo that "creates the ideal shape for an immersive player experience."
Earlier, the company (Zitro) revealed that it would be at G2E Las Vegas, held from October 11 to 13 at the Venetian Expo. The company's new products will be displayed at booth #4449. On its booth, one of the best features will be a variety of games playable on the four GLARE form-factors.
Zitro's EMEA Sales Director, Nadège Teyssedre, stated, "We are confident that Altius Glare and Wheel of Legends will provide customers with a thrilling gaming experience and, most crucially, a revenue increase."
In recent months, the company has inked multiple contracts for its Altius Glare cabinet, including one with Spain's Gran Casino de Extremadura at the start of August.
Jerôme Colin, the director of Casino Barrière Montreux, stated, "We are thrilled to introduce Zitro's high-end cabinet, Altius Glare, to our casino in Montreux and to broaden our gaming options with a well-known and reputable casino supplier.
We are confident that this cooperation will endure and benefit both parties over time."
As per Teyssedre, the relationship between Zitro and Casino Barrière Montreux was described as an "important step."
"We are thrilled to enter into this agreement with Casino Zürich at a time when the business is expanding rapidly," she said. "Players will be able to experience one of Zitro's newest and most popular games, and we have no doubt it will be as popular at casinos throughout the globe."
Expansion in Spain Was a Success
Zitro's Wheel of Legends and 88 Link Multiplier were integrated at Bussang and Fréjus as part of a partnership with Groupe Vikings to aid in expansion in France, as Groupe Vikings own both casinos.
Christian Huby, the general director of Groupe Vikings at the time, stated that Zitro's games performed well in several nations and that the collaboration was the "first step in a long-term partnership."
Sergio Rupérez, in charge of retail at Grupo Gran Madrid's Casino Torrelodones, stated that the casino is thrilled to collaborate with Zitro and provide "excellent material" to clients.
Wheel of Legends and a couple of the company's other items were installed in the Casino de Mallorca before its expansion into Madrid. The administrators of Casino de Mallorca were so pleased with the reception of Wheel of Legends that they described it as "extraterrestrial."
The manager of Zitro's casinos in Spain, Jaime Anbal-Alvarez, also commented on the relationship. According to him, everyone at Zitro is confident that the Wheel of Legends will be an excellent addition to the games at Casino Gran Madrid.
Last Updated on by Andrew